As the Student Success Coach for majors in the Accounting, Business, Economics and Computer Technology (ABEC) area of interest, I'm here to support you in your journey at Rio Hondo College.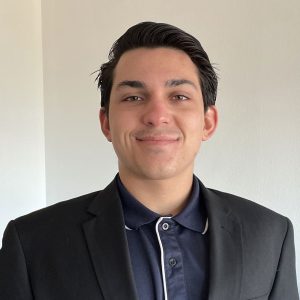 CONTACT ME
     ude.o1685909762dnoho1685909762ir@ci1685909762lejiB1685909762A1685909762
     Phone (562) 463-7050
AREAS OF SUPPORT
• Scheduling a Counselor Appointment
• Navigating Canvas & ACCESS RIO
• Petition for Graduation & Certificates
• Time management, Study Skills & Self-Care
• Networking
• Research Certificates and Degrees
• College Resources and Services
• And So Much More!
ABOUT ME
In my 3 years at Rio Hondo College I earned my Associate's degree and am on my way to obtaining my Bachelor's degree. I'm majoring in Business Administration Management. Let me help you figure out how to use boundaries around school, work, friends, and anything else you might have on your plate. Future leaders of tomorrow are well rounded both in and out of the classroom.